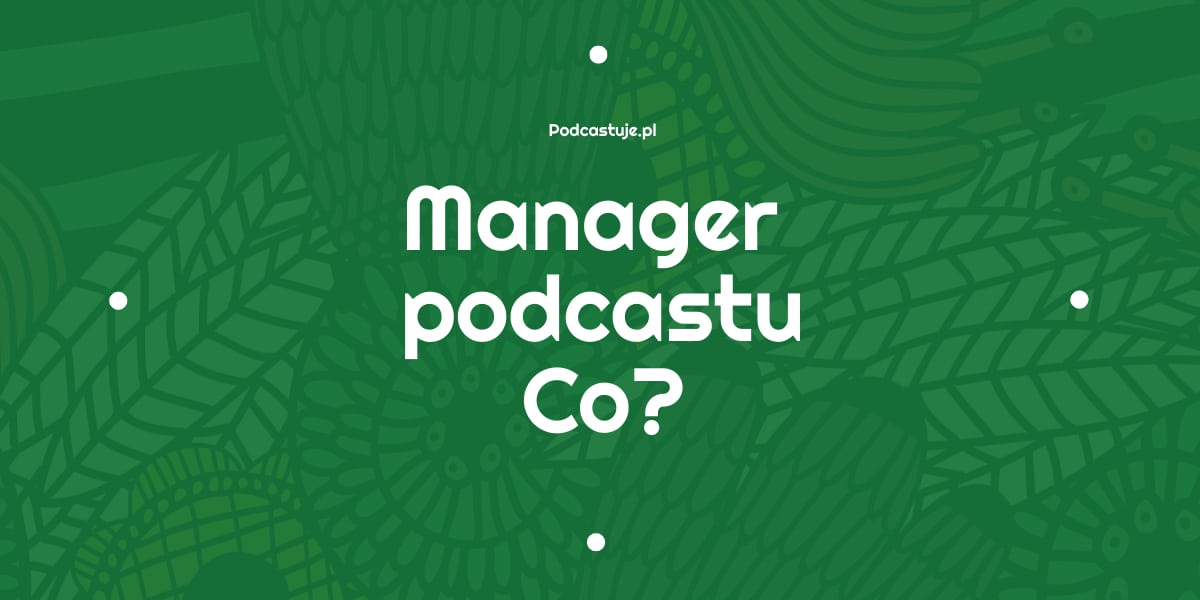 Podcast manager
Ciekawa rzecz się dziś stała. Po rozmowie z gościem podcastu wywrócił się mój światopogląd na produkcję podcastu.
Producent czy manager podcastu? Określałem swoją rolę w tworzeniu podcastu escola mobile jako producent.
Bo pomagam nagrywać, robię podcast w biznesie montaż podcastu i tworzę treści do social media
Ale dziś gość uświadomił mi, że jestem bardziej managerem niż producentem.
❓ Co robi podcast manager (ustaliłem to z szefem marketingu mojej firmy)
nadzoruje podcast całościowo

dba o PR podcastu

włącza go do marketingu firmy

zaprasza gości

uczestniczy w tworzeniu treści

wpływa na ogólny wizerunek podcastu

robi też to, co producent, ale nie musi (produkcja audio i video)
Dopiero teraz zrozumiałem wartość jira, w której mam zapisany tygodniowy flow podcastu i nozbe, gdzie wpisuję bieżące sprawunki podcastowe.
Fajnie!
Od amatorskiej pracy podcastowej przeszedłem w stronę profesjonalizacji. I nie wiem, czy przypadkiem sam się nie chwalę. Ale musiałem się tym podzielić, bo gość podcastu zmienił moją perspektywę na to, czym jest podkast i co robi Podcaster
Wychodzi, że produkcja podcastu dla firmy to duży projekt. Cieszy mnie to, że nie znam innych managerów podcastu. To raczej podcasterzy są managerami swoich audycji. Dbają o jakość nagrań, treści, organizują gości i zajmują cię marketingiem podcastu.
Ale cieszy mnie to, że tym managerem zostałem. Koniec końców chodzi o to, że tworzenie podcastu to nie jest tak, że usiadł, nagrał i już. Jeśli powstał taki zawód jak podcast manager, to znaczy, że podcastowa branża się profesjonalizuje. A to mnie cieszy, bo będzie coraz więcej biznesowych treści, które przyniosą wartość każdemu słchaczowi.
I niedługo będę ojcem chrzestnym pewnego ciekawego podcastu dla przedsiębiorców. Ale o tym na razie 🤫